Our vision to create a restaurant that celebrates Latin American culture and heritage through modern expressions of classic flavors and dishes is stronger today than it ever was. We seek to create a culture that values our staff and provides a positive work-life balance for our team. Our commitment to sustainability and transparent sourcing is paramount to selecting our quality ingredients. We care about our community and welcome diversity and challenging ideas. The menus reflect our commitment to working with local farmers and providing sustainable wages for the crops they grow. Weekly, we update our menu to reflect seasonality and will constantly push the boundaries to deliver unique flavors and an unforgettable experience.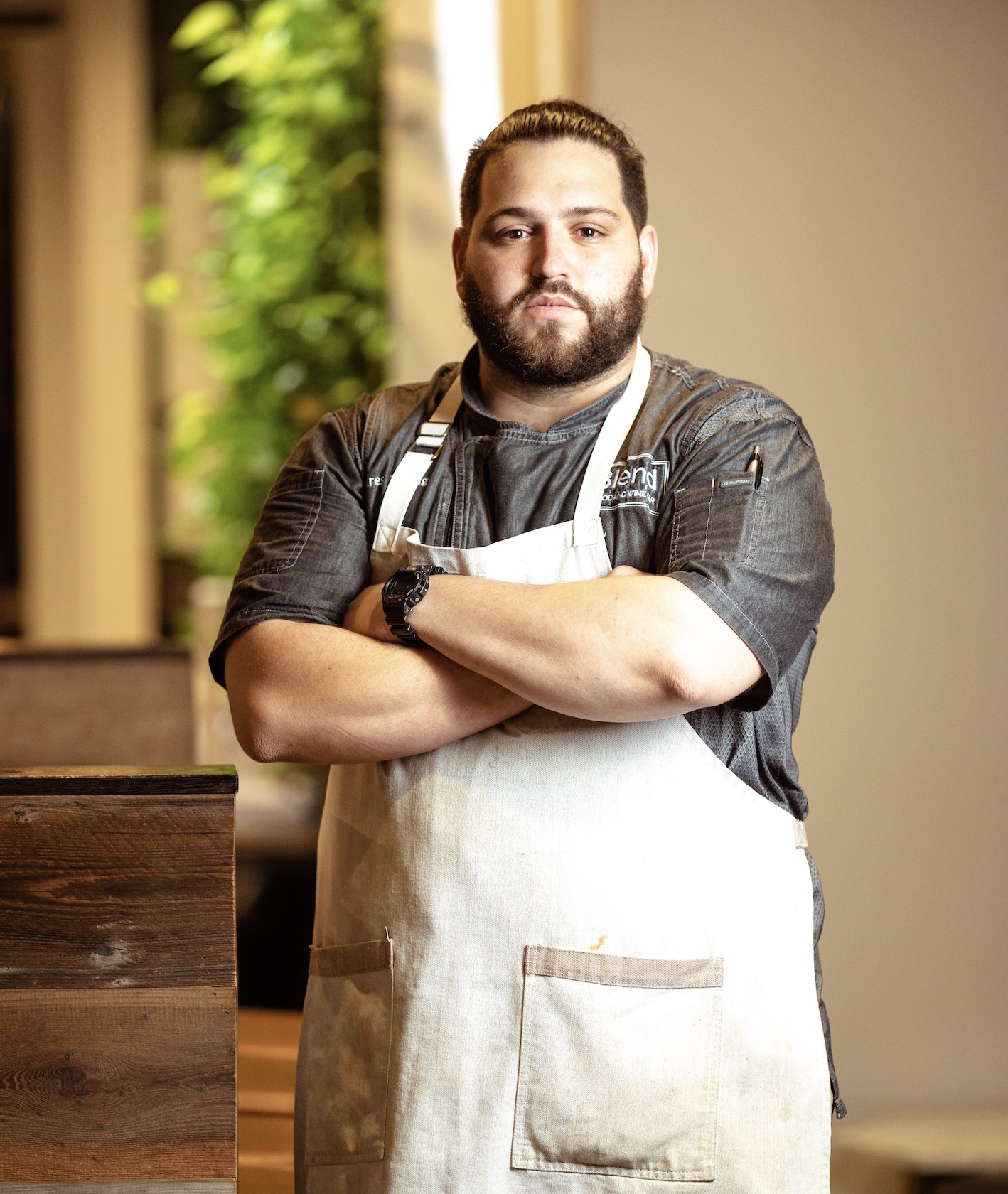 Andrés Zuluaga, Executive Chef
Rooted in Caribbean and South American cuisine, Blend 111 Executive Chef and co-owner Andrés-Julian Zuluaga exhibits a strong work ethic, composure, and ability to adapt while utilizing farm-to-kitchen ingredients. Prior to Blend 111, Andrés-Julian was the Executive Chef at The Sovereign as well as Sous Chef at Fiola Mare and Del Mar by Fabio Trabocchi and spent his first couple of years in DC with Wolfgang Puck. He is an advocate for transparent sourcing and local products to deliver compelling Latin and European plates at Blend 111. Chef Andrés-Julian continues his quest for inspiration with new challenges that will add a creative touch to Blend 111 dishes but stays true to what he knows matter most, the refined details.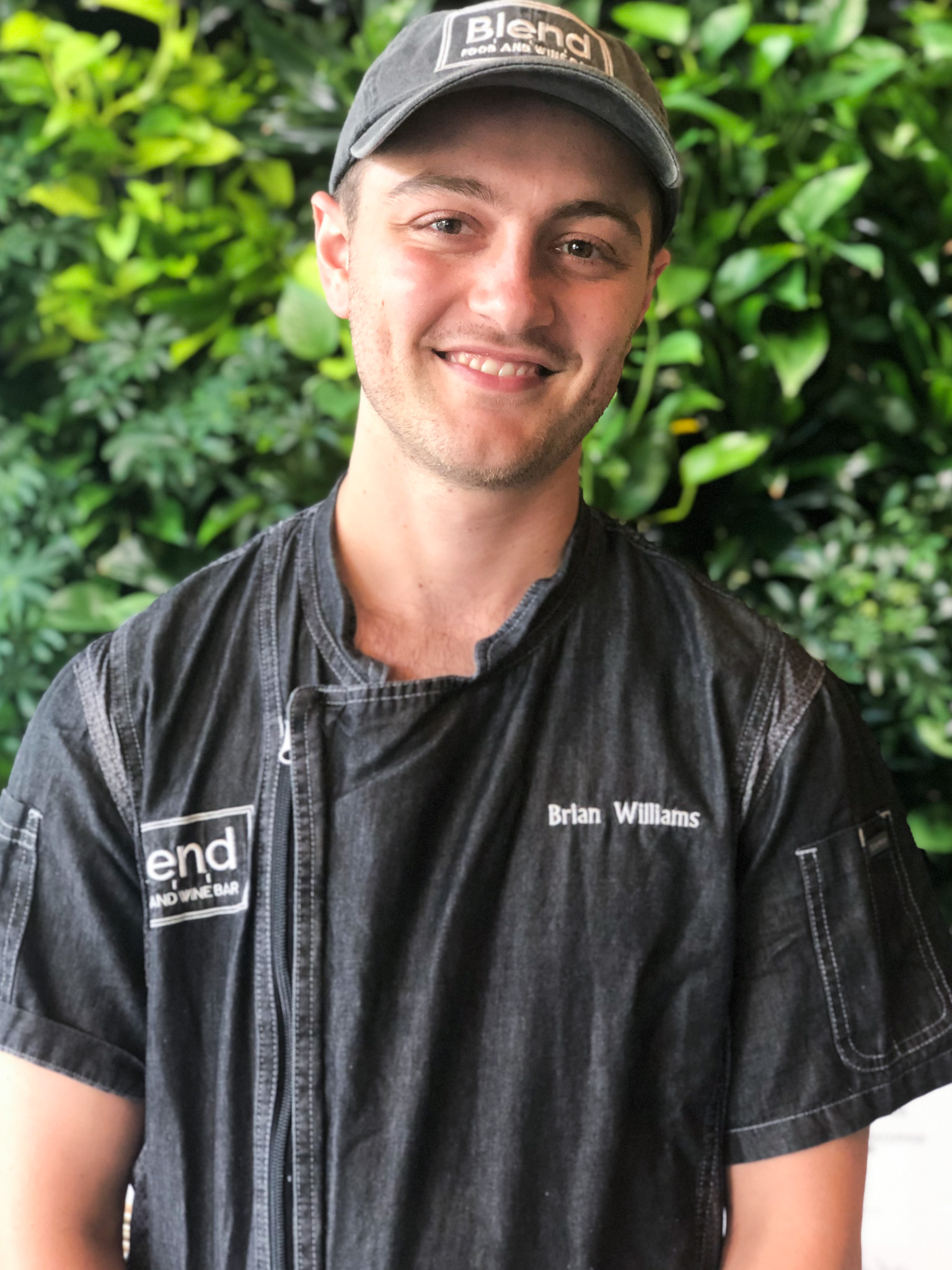 Brian Williams, Sous Chef
Blend 111 Sous Chef and co-owner Brian Williams brings his years of culinary expertise to our Latin inspired plates. A graduate of La Academia de Cuisine, prior to Blend 111, Brian spent five years at Restaurant Eve, Pluma and the Tasting Room honing his cooking and leadership skills. Well versed in global cuisine, modern pastry and authentic flavors, Brian has a passion for local ingredients. Fueled by his culinary passion, Brian experiments with an array of quality ingredients, culinary techniques to hone his cooking skills. Brian brings global influences that were integral to his training to Blend 111 tables. He draws inspiration from the environment, the cultural diversity of the region and local markets.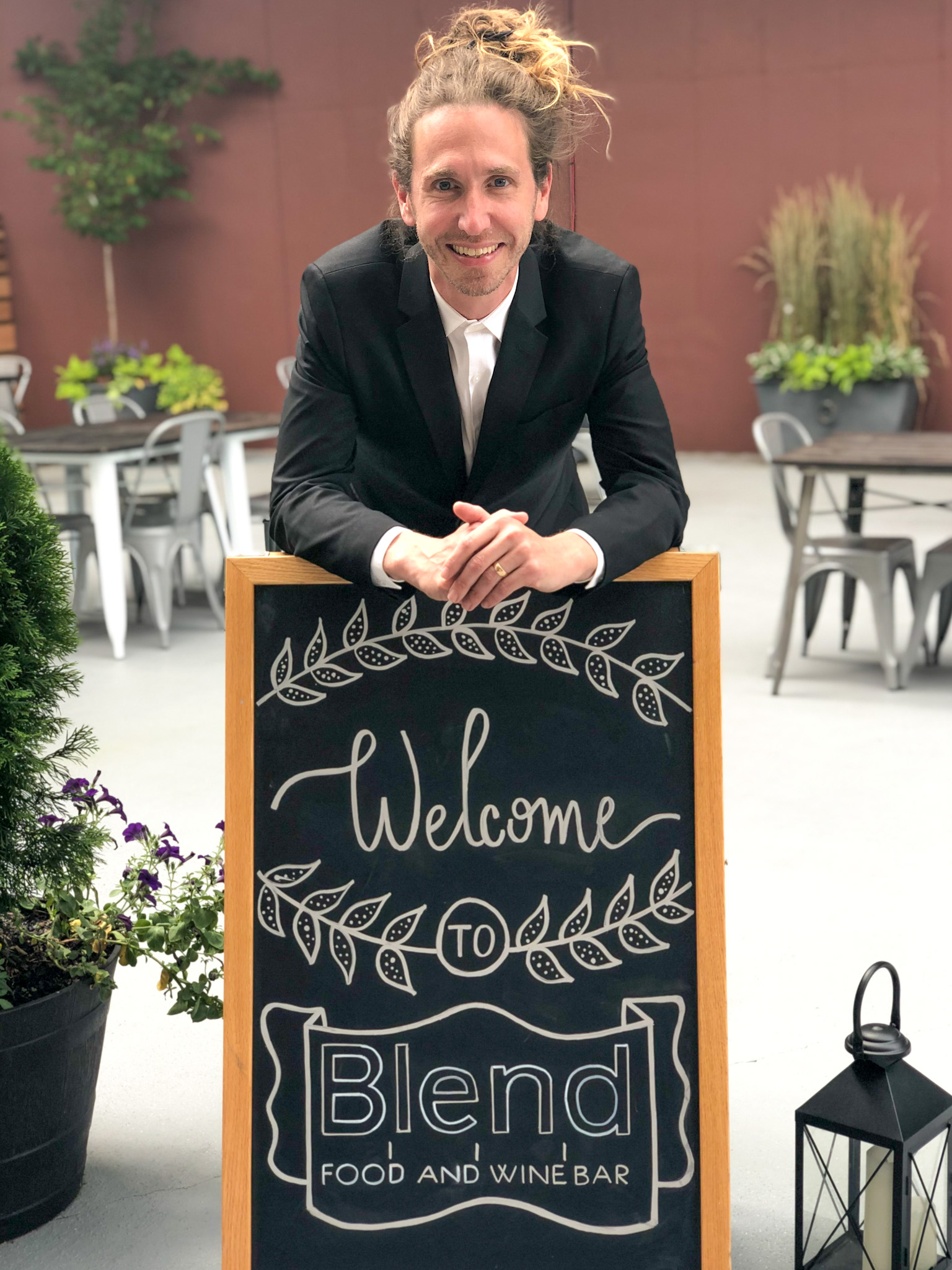 Elijah Pointer, FOH Team Lead
Elijah Pointer, Team Lead and co-owner, leads our server and bartender team, with over fifteen years of experience in the hospitality industry. A graduate of California State University Los Angeles, Elijah traveled extensively throughout Chile, Argentina, Uruguay, and Peru. Elijah is a strong supporter of workplace ethics and has a deep commitment to the health of the planet and all that inhabit it. Elijah is a leader in sustainability and organic living and has volunteered on farms and learned the many ways that we can live and thrive by nurturing the planet through food production. Elijah is a strong believer in communications and building and fostering teams that convey our values and commitment to Blend 111 goals.