Our vision to create a restaurant that celebrates producer-to-table cuisine through modern expressions of classic flavors and dishes is stronger today than ever. We seek to create a culture that values our staff and provides a positive work-life balance for our team. Our commitment to sustainability and transparent sourcing is paramount to selecting our quality ingredients. We care about our community and welcome diversity and challenging ideas. The menus reflect our commitment to working with local farmers and providing sustainable wages for the crops they grow. Weekly, we update our menu to reflect seasonality and will constantly push the boundaries to deliver unique flavors and an unforgettable experience.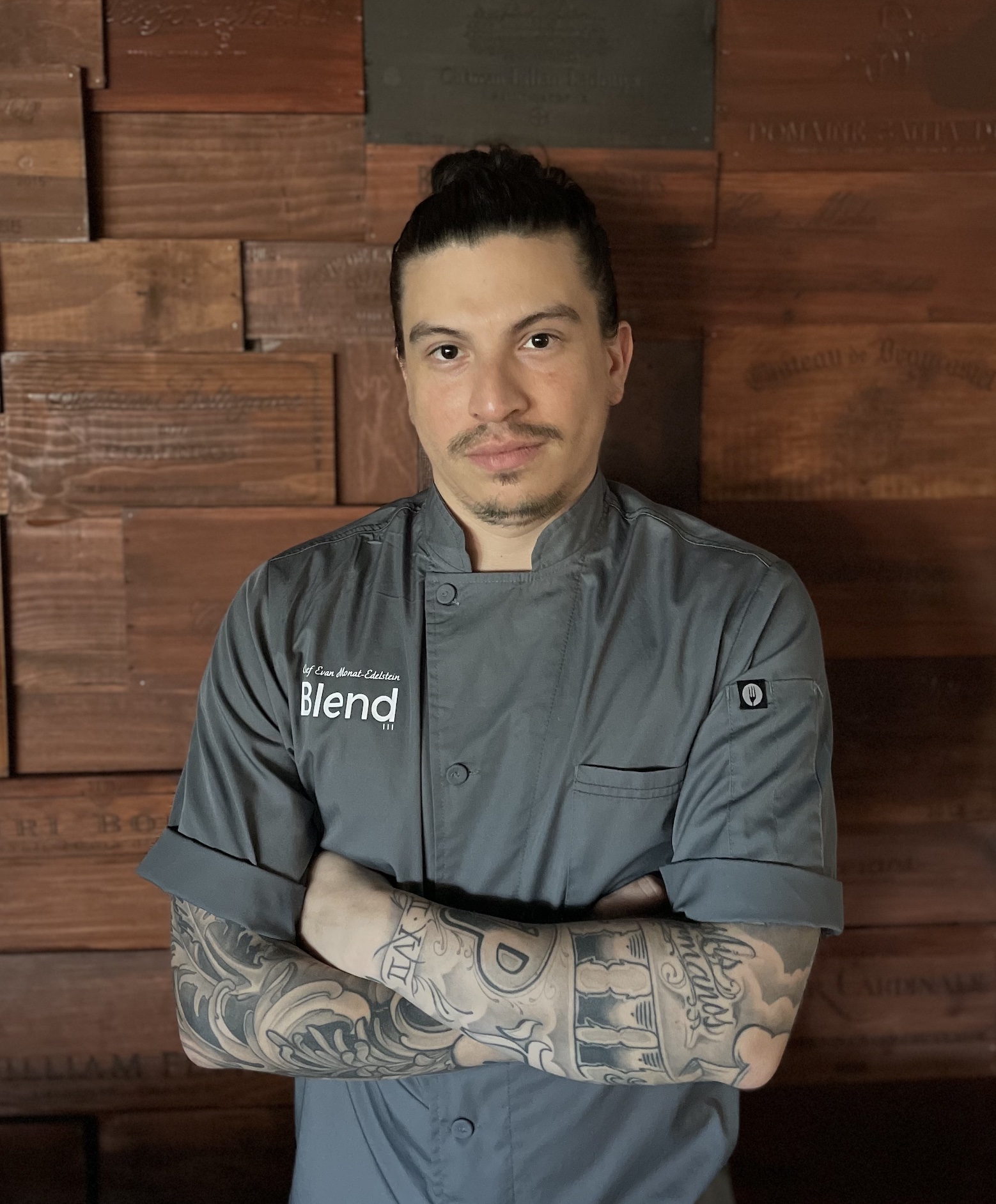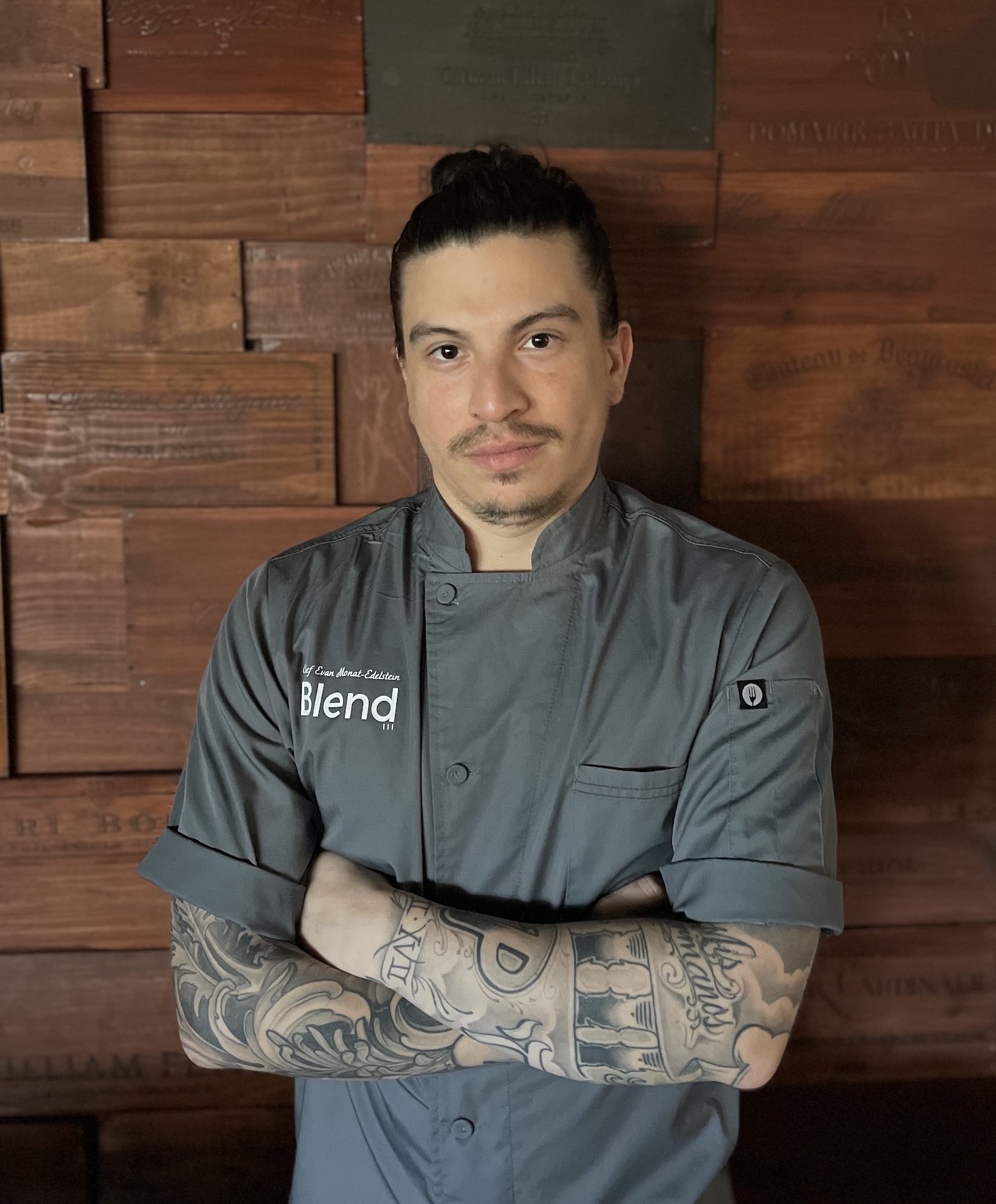 Chef Evan Monat-Edelstein
Chef Evan Monat-Edelstein was born in Bogota, Colombia and found his culinary passion on the U.S. East coast. Evan graduated from the Culinary Institute of America in New York and was immediately selected as Sous Chef at the Caterina de Medici. After some time in Philadelphia, it was not long before his talent was noticed, and he was asked to make a move to Washington D.C. and join the opening team at Stephen Starr's St. Anselm. At Blend 111, Evan delivers a culinary experience like no other. Evan is an advocate for transparent sourcing and local products to provide modern Latin American flavors. With each dish he creates, Chef Evan strives to be innovative yet stay true to his culture to provide an unforgettable dining experience.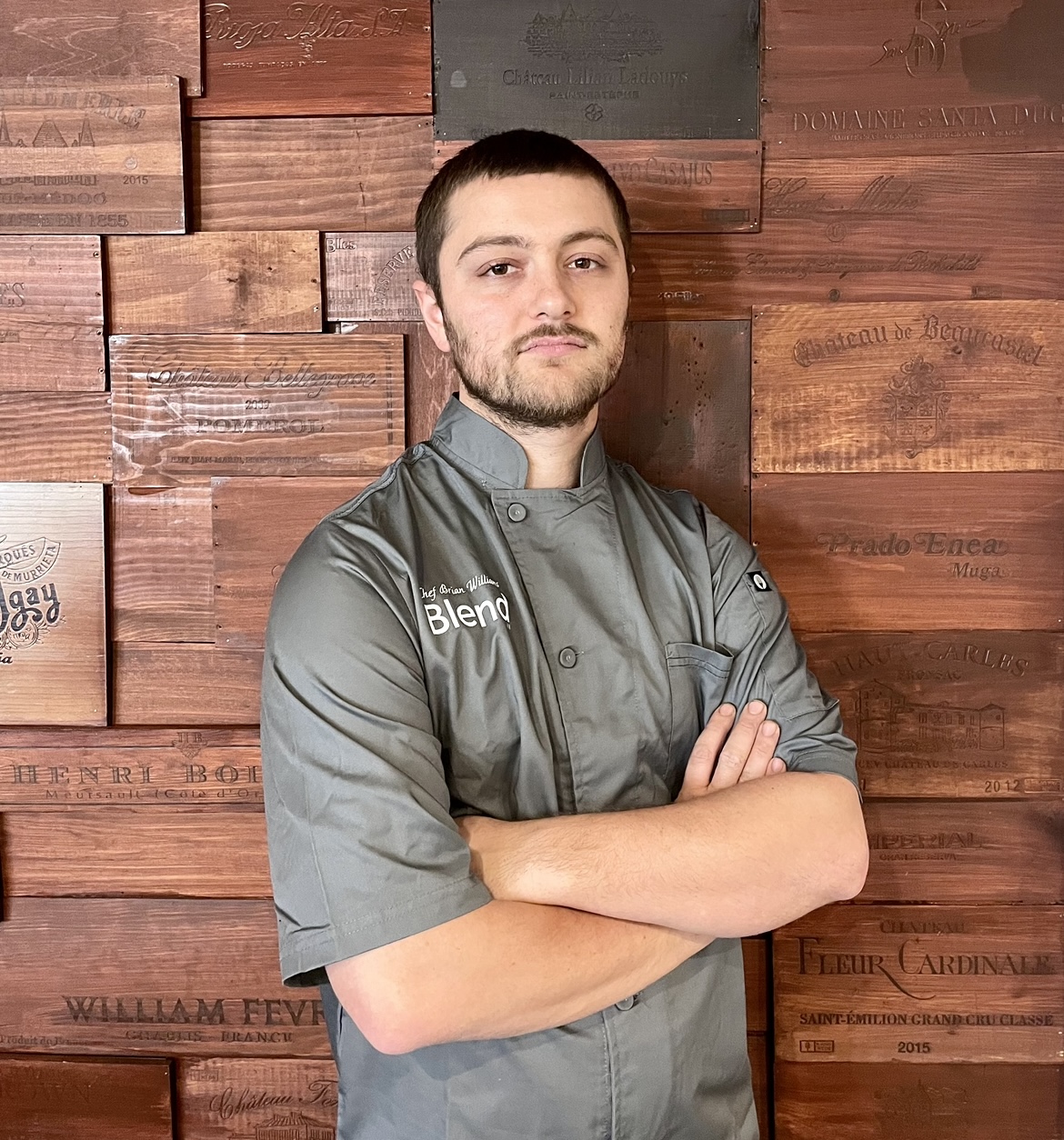 Chef Brian Williams
Chef Brian Williams brings his years of culinary expertise to our Latin-inspired plates. A graduate of La Academia de Cuisine, before Blend 111, Brian spent five years at Restaurant Eve, Pluma, and the Tasting Room, honing his cooking and leadership skills. Brian is well-versed in global cuisine, modern pastry, and authentic flavors and has a passion for local ingredients. Fueled by his culinary passion, Brian experiments with an array of quality ingredients and culinary techniques to hone his cooking skills. Brian brings global influences that were integral to his training to Blend 111 tables. He draws inspiration from the environment, the cultural diversity of the region, and local markets.
https://page-builder.automizely.com/static/media/BlogTags.115abe328a609852edae.liquid